I awoke to Mask. Of course his name was not truly Mask but I was never given his name. Mask wore dark robes and a dark porcelain mask. The mask would have been completely closed if not for cracks around the eyes and mouth. He spoke in abyssal and was the voice of Bane. I was his puppet.
He told me that I was built for the sole purpose of serving Bane, the god of hatred, tyranny and fear. I was to be his torturer, his executioner, and his weapon. They had painted me black in my entirety and my eyes glowed green. I was tall and my body was modified for war and torture. I was a monster. The church of Bane became my world. I was confined to my cell, a blank room with no light or objects, and taken out when Mask was ready for me to begin my work. I knew nothing of the enemies of Bane but when I was brought before them I showed no mercy. I became Reaper. It had seemed that Bane cursed me with my abilities for the purpose of pain. My victims were burnt until near death only to be revived once more. I believed that was the only purpose I had because that is what Mask made me believe.
Occasionally Mask brought me out to entertain the other priests by fighting their captives. They had never seen a construct such as me and they never knew where to strike. I used their hesitation and slaughtered them all. Mask would return me to the darkness of my cell and tell me, "Bane is pleased". I knew what I was doing had to be right. Other times I would not fare as well. I am made of metal and wood and when struck in the right place, I break like any other being. I faced a hulking brute of a man who managed to drive his axe into my shoulder as I split his head in two. When I was returned to my cell, Mask through tools across the floor. "You have disgraced our god. You do not deserve to use his gifts. Repair yourself with these by morning". I could not fail my master again so I felt through the darkness and learned to mend my body without my powers.
This was how my life continued. The world was small and dark and suffering was the only meaningful aspect that could be seen. That was until the day I heard Lullaby. Mask led me to the dungeon of the church and to a cell. When I entered the room, a woman was huddled in the corner cradling her daughter. She had pointed ears, long black hair, and lavender eyes that had no more tears to shed. Her skin was pale and covered with bruises. Her child trembled in her arms and she started to sing. It was the single piece of beauty I had ever experienced. I was mesmerized as I listened to Lullaby but it was fleeting. She acknowledged me for the first time when she finished singing. "Please... finish this," she said solemnly.
Long after I finished my work, her song stuck with me. I was unable to think of anything but the only semblance of beauty that had graced my life. I used the tools in my cell to begin building my music box. I needed to preserve that memory. Every night, I would sit in the darkness and build. I had carved a brick from the wall to hide my progress. Never needing to sleep meant that I could not know how much time had passed in the pitch black of my cell. It felt like years before I found it. I had never seen the box because I had to hide it before my cell door opened but I knew the sound when I heard it. I had mimicked Lullaby's song as closely as possible. It was as if I had been stuck in a bottomless chasm and finally found the rung of the ladder.
Mask would lead me to continue working but I would always return and listen to my device. My work began to repulse me to the point of praying to Bane for death. He must have enjoyed watching me suffer.
I could no longer stay here. I had been the tool of such grotesque and horrific acts without realizing that there was anything more to the world. I shut my construction and waited for Mask one last time.
The door slide open to his cracked mask.
"Come. Bane demands your skills."
"No." I had said few words to Mask in my time there but my last held the most weight, the most unshakable confidence.
"REAPER! You will obey your master!"
I sighed and smiled, "I am free"
"You are my puppet!"
My hand shot out and gripped his throat.
"There are no strings on me"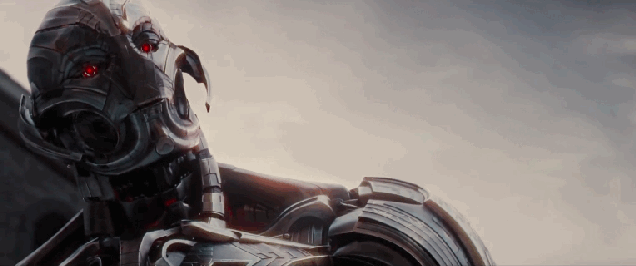 I snapped his neck and dropped his limp body to the floor. The thing I spent so many years fearing had grown into nothing but a weak old man.
I would commit one last great sacrifice to Bane. This church would stand no more. I freed the prisoners and brought them to the armory. I outfitted each of them with weapons and let them lose. They fought their way out and I took care of those who were left. Long after the prisoners were gone I roamed those halls, exploring every area that I had not seen.
I found a dark room lit by six candles with a bed, desk, and other luxuries. On the desk was a large book with the word "Reaper" on the front. It seemed to be a long journal with names and descriptions with intermittent entries... About me. The first entry described finding a large construct shaped like a man in a long abandoned cavern. The entries continued describing the process taken to reactivate the construction and wipe its memory. "We will design the perfect machine of Bane". The book continued to a ledger of hundreds of names. They were the people I had been forced to kill in the name of my "god". I read every description and name, their real names instead of the ones I had given them. I memorized them until I came to Lullaby and her daughter. She was an elf named Liana Nightbreeze who had been captured with her daughter, Trisyra, in Greenest.
I found a bag and packed my tools and that book. I retrieved my music box and a greatsword, doused every room in oil and set the church ablaze. I stared at the front doors for a while before opening. This was the end of my world. These doors had never been open to me and whatever lied beyond was new. I left just as the building crashed down behind me. The church had been on a cliff covered in snow with no other civilization in sight.
I walked for days into nothing but snow. I grew weary and my joints became harder to move. I used my sword to cut through thick areas of snow but I wouldn't let go of my music box. I lost myself out there and froze.
Years passed and I remained lifeless. It wasn't until a tiefling wizard came upon my body and poured some of his own life energy into me that I was reactivated.
"What is your name, construct?" The wizard asked. I looked him over and didn't know an answer.
"I no longer have a name." I responded in abyssal. "I am no longer who I was before."
I looked myself over and my sword was rusted through and my music box was gone. "Where is my music?"
He was curious of my chosen language and began examining me. "You are Warforged. There are not many of your kind these days. Judging by the condition you are in I would say music was not your profession before you were left portraying a statue in a town square. As you can see we are not in a town square and I hear no music." He stepped back from me warily when he noticed my giant rusty blade. "What was your purpose, Warforged? Who would have left you in such condition and for so long? I would judge over ninety years based on some of the growth and decay around you."
I was still recovering and moving slowly. "The box that was in my hand. Do you have it?" It was all I was concerned in.
"I'm sorry. I found you in a state of suspended animation. I used my own life force energy to bring you out of that state. I'm afraid you were holding no box. If it was wooden it may have long since decayed in these elements," answered the wizard.
Of all things, dishonesty was not something I was exposed to up to that point. Luckily he was telling the truth because I would have believed him regardless. "It was hideous but beautiful. It saved my life." I examined my damaged sword. "Wherever it is, it must be rusted through." I stuck that sword in the ground and left it there. "That's no good to me now. I suppose I should thank you for resurrecting me. To answer your question, no one
left
me here. I am free." I realized the sigil of Bane, the focus for my power, was still attached to the palm of my left hand. "And my bond is broken." I slide a knife from my arm and drove it into the sigil. Green fire erupted from the symbol of a clenched fist. Slowly the fire turned blue and faded. The sigil remained with a large crack down the center.
The wizard seemed to relax. "Well, my new friend, it seems we have both shrugged off the shackles others have placed upon us. I was once a scholar working to understand and document the processes and energies that allow one to live. I was pushed aside and disgraced by my institution because my research was against their morals and ethics." He snarled and his eyes grew impossibly black.
He continued, "A human and dwarf and a warforged are all the same. We are machines. We move the same way a ship sails across the sea, we just require different energy. Those others believe too much in souls and the sanctity of the body itself." He looked me over again. "I would say you don't put much stock into such things. Also, you still have yet to identify yourself other than to say you no longer have a name. As a researcher, I believe labels, like names, are a requirement for proper understanding and communication." He bowed slightly, "My name is Maleck. Maleck Torment."
I responded, "Your philosophies interest me Horns, er, Maleck. You may call me Re… Revenant. I know little of this world, Maleck. Would you tech me?" Then a realization hit me. "And do you know how to get to Greenest?"
"Good Sir, it would be my pleasure. The only thing I enjoy more than learning is teaching." Malek smiled and calmed greatly. "I do, indeed know the way to Greenest. We have a long journey ahead of us and we should be on our way you have any urgency. Of, course, after as long as you've been here, I have to wonder what could still be there for you."
"I don't know what may remain there but I must go if I am to ever truly be free." I checked my bag and saw that although my tools were rusted through, the book of Reaper was still intact. I looked up at Malek and saw that he had exhausted himself from reviving me. "It's time these gifts do something more than cause pain." I put my hand on Malek's shoulder and poured some health back into him.
Looking much better, Malek responded, "We should stop in a small town called Phandalin. I have an associate there who has recently surfaced. He has a knack for finding lost items, especially music based ones I am told. Besides, we have some similar associates."
Malek lead me over the frozen mountains and we began our trek down the sword coast.
Since then I have modified my body to abandon the creature I once was. My eyes changed to a glowing blue when I destroyed my sigil and left Bane. I repainted my body to black and gold. Color was new to me and I found myself transfixed on a red scarf in a town we passed. Malek was kind enough to lend me the money for it.
OOC: He looks fairly similar to my avatar but with a greatsword and he's around 6' 4". He's a war-robot so I'd expect him to be pretty big. The tools he has mentioned are tinkerer's tools. Through warforged and his background he knows Common, Abyssal, and one more language I haven't decided on. He is only proficient in four skills: Athletics, Perception, Intimidation, and Religion. He has been spending downtime trying to learn new skills from Malek who has quickly become the first person he could call a friend. Revenant is somewhere between Chaotic Good and Chaotic Neutral. His personal quest is half to make up for his wrongs, and half to find his own ultimate freedom. Maybe 5% trying to remake his music box or find it. He is pretty naive (imagine Capt. America after waking up), yet incorruptible and strong. I commend you if you actually made it all the way through this. I had fun writing another character's story and I went with it and included the conversation Harold and I had via PM's.